GYROTONIC® Method
Inspired by Nature, Creator Juliu Horvath.
Spiral Fitness is a studio committed to giving you the best training to target your needs and to educate the body in preventing injuries.
The aim is for you to enjoy your workouts in the privacy of a pristine studio while helping you to achieve your personal fitness goals.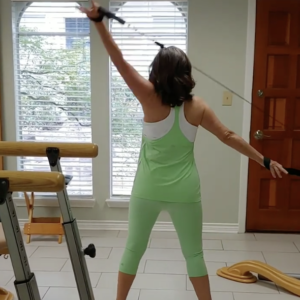 GYROTONIC® Workout
GYROTONIC® exercises combine the elements of flexibility found in Yoga and the body sculpting strength of weight training. Participants follow a series of continuous, fluid movements that gently stretch and strengthen the body. The training aims to increase coordination, strength, fitness, flexibility and balance for the whole body. 
GYROTONIC® exercise is used worldwide by professional athletes, celebrities, rehab facilities and dancers. It was created in 1984 and there are currently over 5000 studios around the world. GYROTONIC® is a registered trademark of Gyrotonic Sales Corp and is used with their permission.
$100.00 per 1-hour private session
$925.00 per 10 session packet
24 Hour Cancellation is Required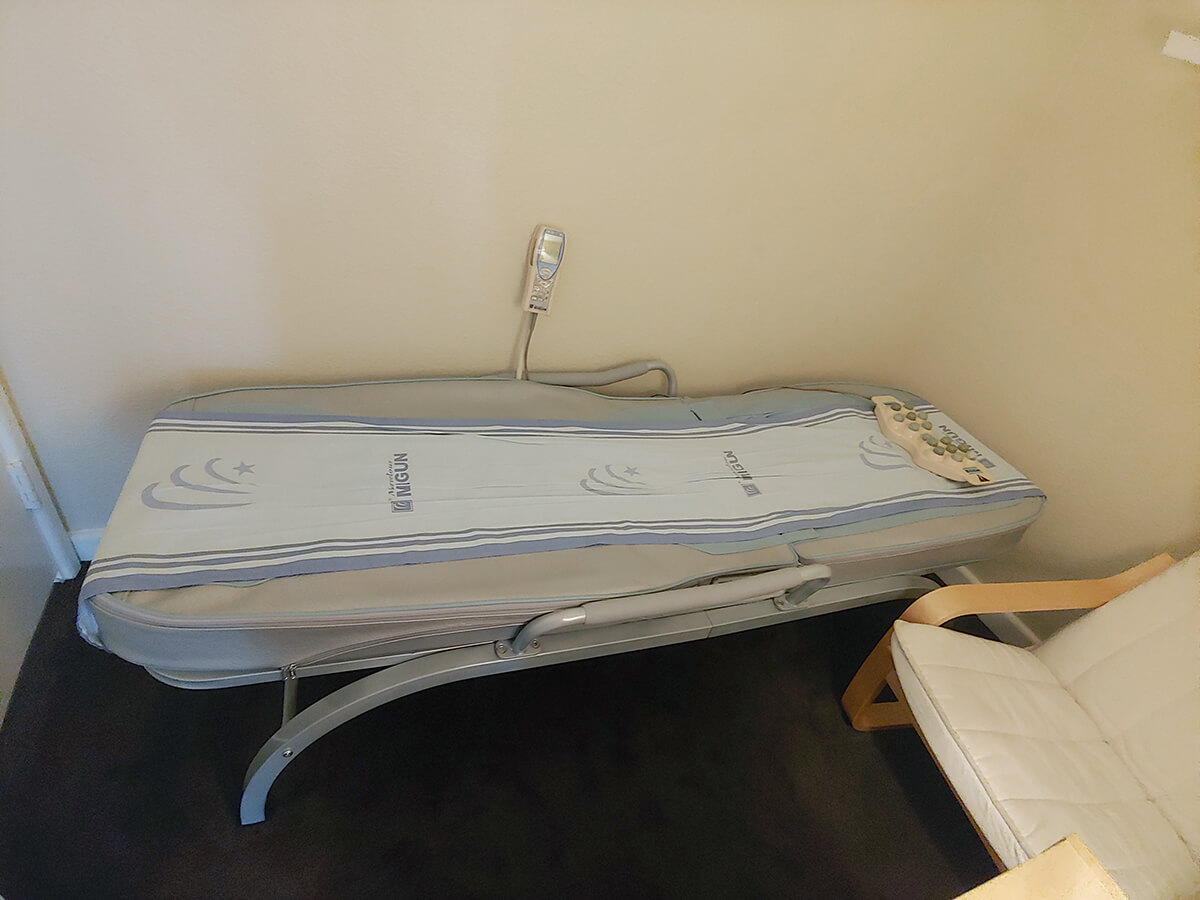 Migun Thermal Massage System
The Migun Thermal Massage Bed uniquely integrates thousands of years of traditional Eastern medical wisdom with the technological advancements of Western medicine to provide you with an unforgettable massage. Simply lie back and relax and let Migun do the work for you.
Migun is fully approved by the U.S. Food and Drug Administration 510K Class II. Users include actor Matt Damon, golfer Arnold Palmer, the New York Mets and the Miami City Ballet.
$50.00 – massage – approx. 35 minutes
$200.00 – 5 massage packet
24 Hour Cancellation is Required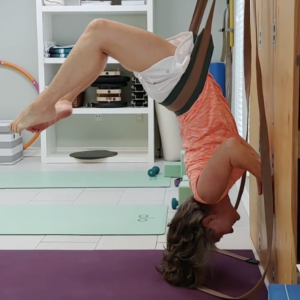 Great Yoga Wall®
Working on the Great Yoga Wall® will assist in perfecting your yoga postures and body alignment.  You will gain strength, flexibility and movement of the spine.
The Great Yoga Wall® system is the only approved certified training offered by certified Iyengar yoga instructor Bryan Legere.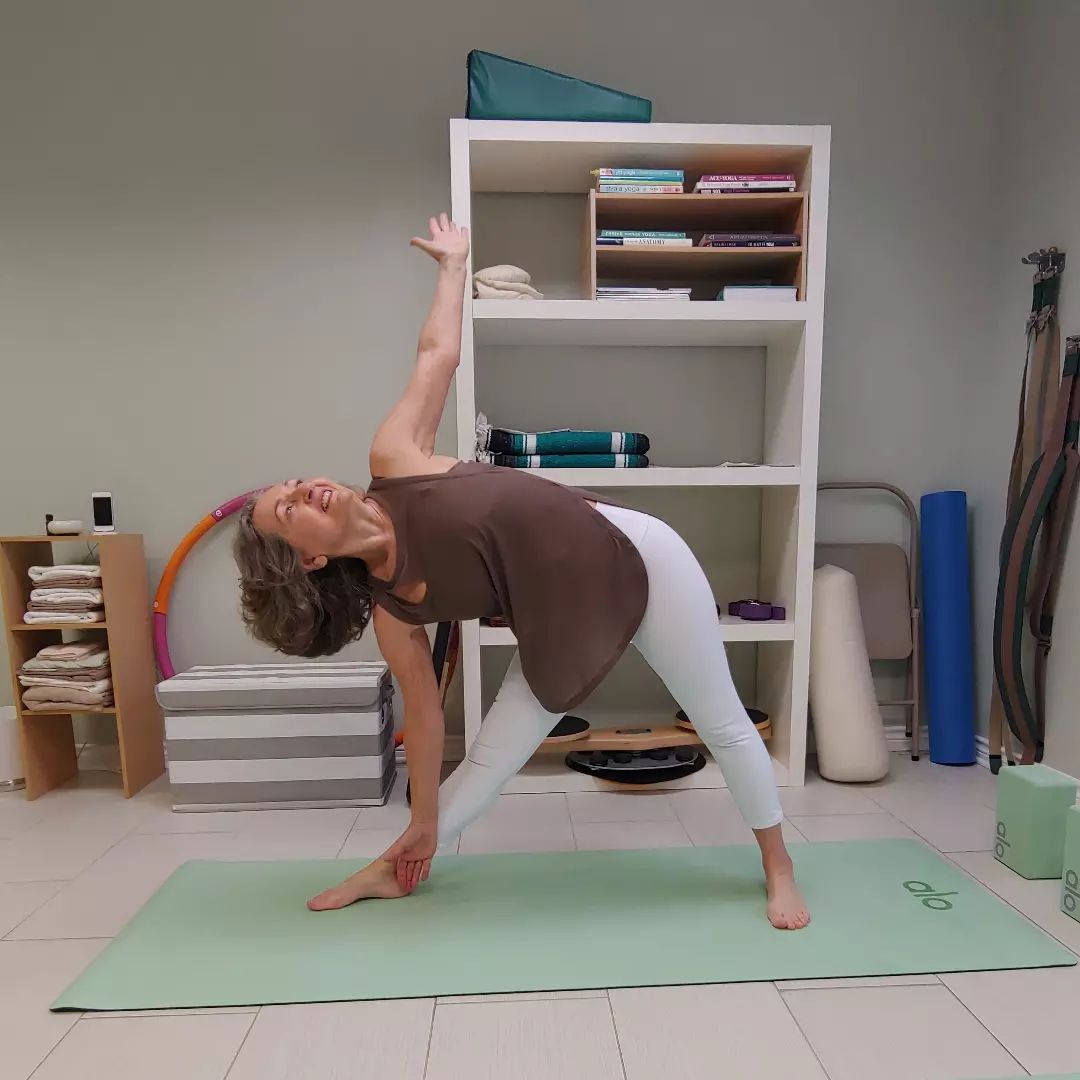 Patti Granoff, owner of Spiral Fitness, is a certified Gyrotonic® and Great Yoga Wall® Instructor.
In 2008, she relocated to Dallas from New York City where she taught for four years and had the opportunity to study with some of the top master trainers and with Paul Horvath, a Physiotherapist from Germany who applies Gyrotonic® methods to therapeutic work. Her certifications include the Gyrotonic® Expansion System, the Jumping-Stretching Board, and the Leg Extension Unit. Patti was featured on national TV in a Healthwatch segment for the Gyrotonic® Expansion System.
Patti is a Level II certified instructor in both Gyrotonic® and the Great Yoga Wall®.
"After just one session, I saw significant transformation in my strength and flexibility. As a professional athlete, GYROTONIC® training is by far one of my favorite workouts."
Charles "Peanut" Tillman – Former Chicago Bears Cornerback 2X Pro Bowl
"GYROTONIC® excercises taught me how to prevent injuries and has given me a deeper understanding of how everything works together."
Dena Abergel – New York City Ballet